What We Do
Kiwanis Camp Casey
Kiwanis Camp Casey is a week-long summer camp for children ages 6-17 with physical disabilities. This annual project provides a camp experience and mentorship for over 80 youth. Campers, Counselors, Nurses, and Volunteers all agree it is "the best week of the year." Beginning in 2022, Camp Casey has been located at the Lions Camp Horizon near Birch Bay. For 80+ years, our Kiwanis club has fully funded the camp through fundraising, so every child can have a camp experience free of charge! CLICK to learn more about Camp Casey. CASEY FOREVER!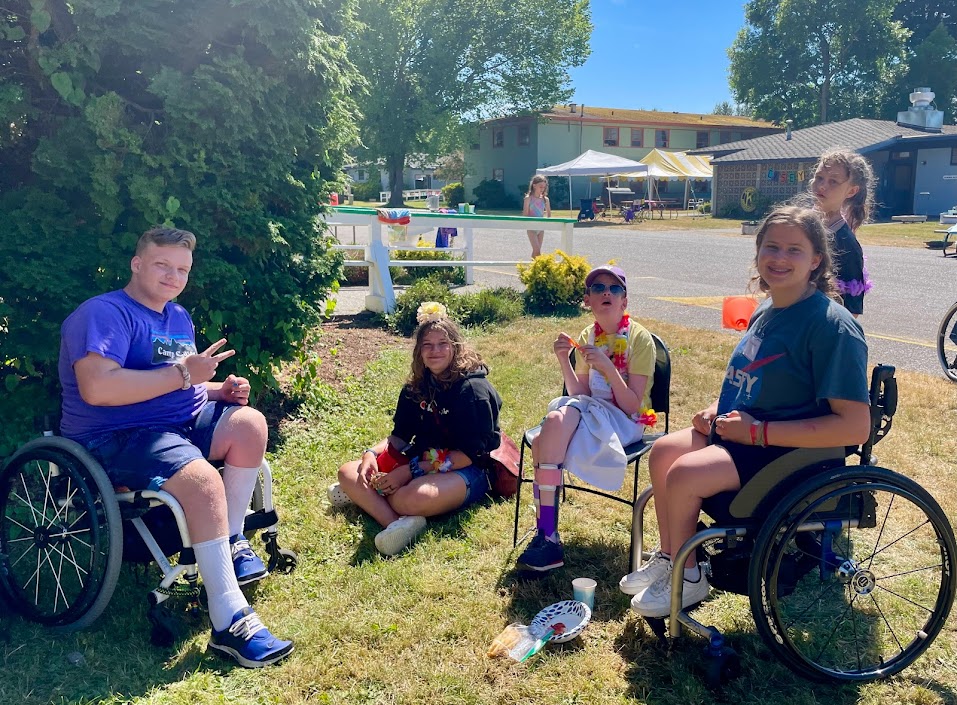 The CREW Club
The CREW Club is a social for youth and young adults with physical disabilities looking for a fun time hanging out with friends. We head into the city for outings to the movies, game night, a trip to the zoo, picnics, and other activities planned by The CREW and mentors. The annual Red Dance in February is a favorite gathering to sing loud and show off your moves. Join our Facebook group to find the next event. We are pleased to offer an Activity Grant to help our Camp Casey campers stay active in sports and recreation in their community.
College Scholarships
Our Kiwanis club raises funds for Key Club members, Camp Casey Counselors, and Campers who seek to further their education beyond high school. Funds have helped with tuition, computer needs, care provider expenses, and fees. Camp Counselors and Key Club members can apply here (open Summer only). Camp Casey alumni campers can find an application here (open Summer only).
Key Club Sponsorships
Our Kiwanis club supports Key Club service projects, facilitates the Key Club meetings, provides mentorships, and offers college scholarships for the Key Club students. We are currently sponsoring the following Kiwanis Key clubs:
Shorecrest High School – Shoreline area
Ingraham High School – North Seattle area
Service Projects
Our Kiwanis club participates in various projects throughout the year that involve fundraising, community service, and assisting children locally and worldwide. Additionally, we have speakers at our weekly meetings to explore topics of interest to the membership. We engage in several social activities to share experiences, talents, and our collective interests. All represent great opportunities for service, friendships, and personal growth.
Are you ready to join us? Contact us or apply for our Kiwanis club membership here.